Welcome to Canada's largest academic Department of Laboratory Medicine and Pathobiology. We occupy a unique position at the interface between basic biomedical science and clinical practice.
Over 450 investigators, scientists, and clinicians, educate and mentor trainees pursuing undergraduate, graduate, and postgraduate medical studies, engaged in investigating disease mechanisms and patterns and translating new knowledge and discoveries into improved health outcomes for patients and populations.
Join us for the LMP Annual Celebration of Excellence!
We will celebrate our successes of the past year, as well as our 25th anniversary!
Join us on Monday, May 1st, as we hear from graduates from the Department of Laboratory Medicine and Pathobiology.
Submit questions for them to debate and discuss in this panel discussion and Q&A.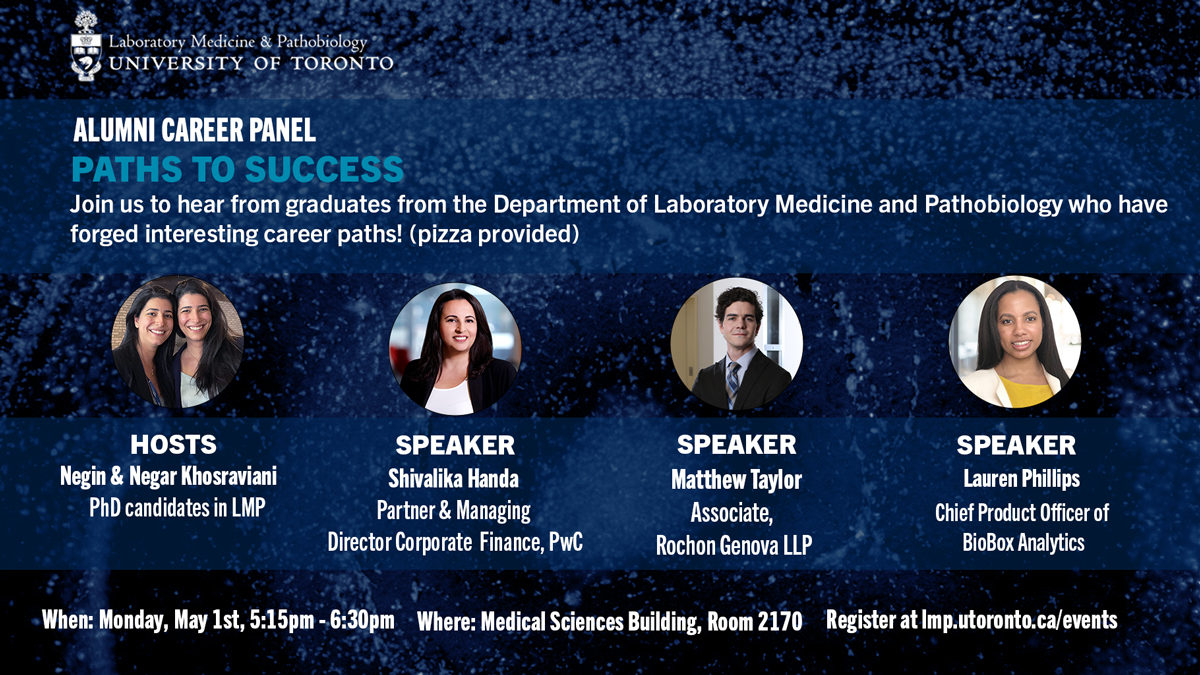 RT @YYZscientist: News are finally out! Really excited to be a co-PI on this team grant to develop groundbreaking regenerative therapies fo…
Giving Back
The impact of donor support begins by enhancing the work of our clinicians, researchers and trainees but then resonates throughout the health-care system and ultimately serves to improve human health.