A community of support helps a new researcher gain CIHR funding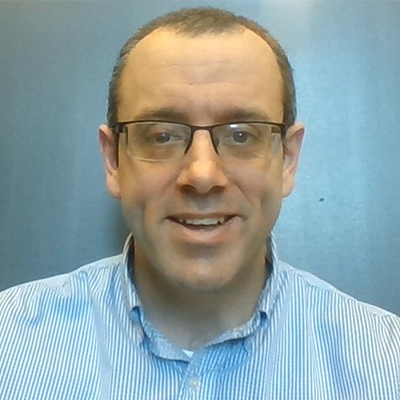 Dr. Scott Yuzwa is an Assistant Professor in the Department of Laboratory Medicine & Pathobiology in the Temerty Faculty of Medicine. Having studied at Simon Fraser University in Burnaby, B.C., he moved to Toronto for a Post-Doctoral position at the Hospital for Sick Children before becoming a faculty member at LMP and setting up his first research group in 2019.
He has just been awarded funding for five years by the Canadian Institutes of Health Research (CIHR) for his work studying stem cells in the brain and their potential application in brain recovery after stroke - a grant that would not have happened without the support he received in LMP and Temerty Medicine.
Finding a way to repair the brain after a stroke
Stroke is the leading cause of adult disability and the third leading cause of death in Canada.
It is a devastating disease that results in the profound loss of cells in the brain called neurons. Neurons send signals within, to and from the brain to control the behaviours and actions we depend on. Currently, we have no way to replace neurons lost to stroke, but promising research has focused on 'waking up' stem cells in the brain, called neural stem cells, to produce new neurons to repair the brain.
These neural stem cells are activated or 'woken up' after brain injuries such as stroke. However, their response after being woken up is short lived and not robust, as these cells are inherently dormant.
Dr. Yuzwa's research combines traditional biological experiments with tools from systems-biology, such as single-cell genomics, to understand how cells are born in the brain.
In this funded work, his team will study proteins, identified using single-cell genomics, which act like 'on/off switches' that control dormancy of neural stem cells. He hopes they can work out how to control the 'on/off switches' to ensure, once activated, these cells continue to divide and develop, aiding brain repair.
The team consists of several collaborators including Dr. Maryam Faiz, Assistant Professor in the Division of Anatomy, who brings expertise in stroke modelling. Dr. Igor Stagljar, Professor at the Donnelly Centre for Cellular and Biomolecular Research, who contributes systems that reveal interactions between 'on/off switches' in cells, and Dr. Armen Saghatelyan, Professor in the Department Psychiatry and Neuroscience, Université Laval, who is an expert in stem cells in the adult brain.
Neural stem cells in the adult mouse brain. Stem cells are highlighted purple and green.
Dr. Yuzwa's lab, who have been instrumental to this early success, currently consists of a research technician, Daniela Lozano Casasbuenas, shared with Dr. Faiz's lab; LMP Masters' student, Kyshona Edwards; and two undergraduate Specialist Pathobiology students: Aaron Dou and Ahmed Abdelwahab.
It takes a village
Being a new researcher, Dr. Yuzwa's resources to compete for funding against established scientists are limited. However, he quickly found he was not alone as much help was available, and he benefitted from several areas of support.
As part of the CIHR application process, he successfully participated in the Pathway Grant program last Fall. Funded through a generous donation from the Temerty family, this program awards funding for promising research projects in Temerty Medicine that have not yet been successful at CIHR.
"This was transformative for my lab," explains Yuzwa, "It's a great program and I'm extremely grateful for it. It is not only the funds, which are of course significant for getting a lab like mine going, but also the process that was so incredibly valuable."
Pathway Grant applications get peer-reviewed by colleagues across Temerty Medicine, a process which gave Yuzwa valuable feedback to develop his ideas and, ultimately, his CIHR application.
"Having established researchers with years of experience giving comments on your grant before you submit it is a huge advantage. It also gave me the confidence to continue to push our work forward and to continue to apply for funding from other sources."
He also used the Faculty's grant editing team for his CIHR application – a service that provides input to the structure and presentation of the grant and is free to all on-campus investigators.
Most of all, Yuzwa has felt the support of his colleagues in LMP. "I've just had tons of support from my own personal mentor and from a number of colleagues who have read my grants, given me advice on how CIHR works and how to strategize grant writing. In addition to my departmental start-up funds, I also received numerous gifts of equipment from faculty members, some of whom were decommissioning their labs, which was incredibly helpful and enabled this work."
"I'm just very excited about this new stability for my lab and moving forward with the science. As a new researcher, you spend a lot of time hustling – finding funding and equipment and making things work. This grant will allow us to focus more on the science and impacting disease."
Most of all, he is looking forward to developing his research in LMP. "There is such an incredible breadth and diversity of people who work on basic science and clinical applications in LMP. For a big department there's such a feeling of community and that's a really awesome thing."
Want to work with Dr. Scott Yuzwa? Postdoc position available
Postdoctoral Position - Prof Scott Yuzwa's lab
Location:  University of Toronto St. George Campus
Deadline:  Open until filled
Further information
Dr. Scott Yuzwa's academic profile
Stroke facts: Ontario Stroke Network fact sheet (PDF)
See also: 
New U of T Medicine Research Programs Offer Grant Review and Bridge Funds (Temerty Medicine News, January 2020)